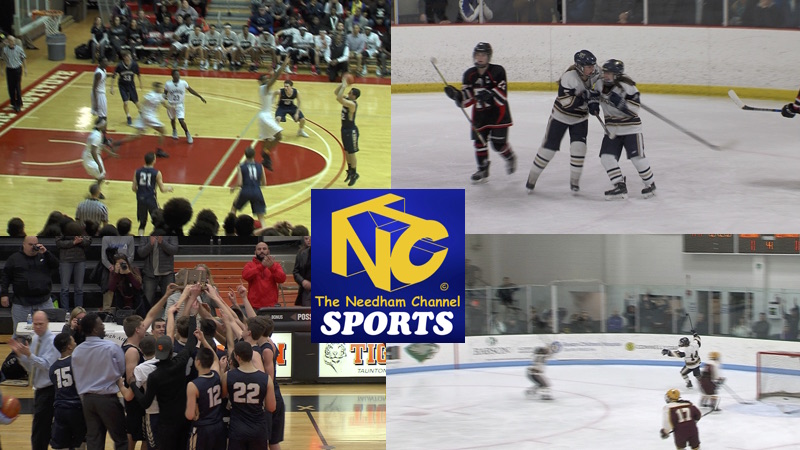 The NHS Girls Hockey team is playing for the Division I State Championship this Sunday, March 19th, and The Needham Channel will be there to cover it!  You can watch it for the first time on our Community Channel the next night, Monday, March 20th at 9pm.  The #1 seeded Rockets, 22-0-1 on the season thus far, will be taking on Woburn.
After a season for the ages, the Boys Basketball team's season ended this past Wednesday, March 15th, in the Division I State Semifinals against Cambridge Rindge & Latin, 50-45, ending the Rockets season at 20-5.  You can see this last game of the year beginning Friday, March 17th at 9pm on our Community Channel.
Congrats to all of the Rockets teams this past winter and we look forward to the start of spring sports at NHS!