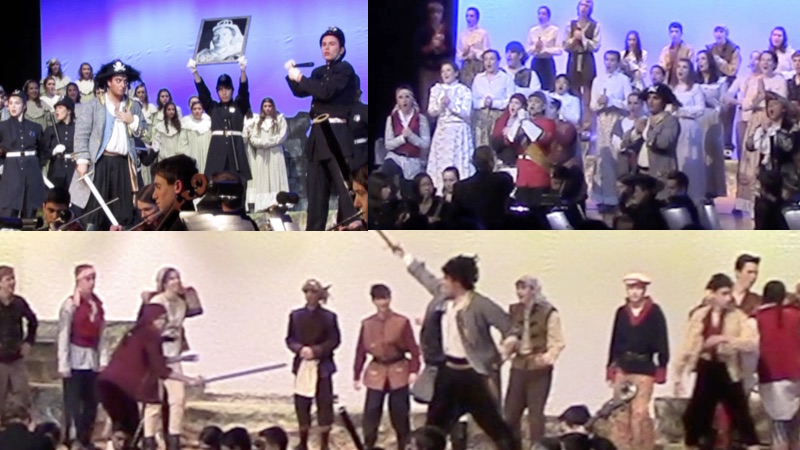 The Needham Channel is proud to announce that the final performance of The Pirates of Penzance, presented by Needham High School Fine & Performing Arts, will be debuting this Friday at 8:30pm on our Community Channel!  The production will air over the next month on both our Community and Education Channels.
The Pirates of Penzance is a classic Gilbert & Sullivan show that is over 100 years old, but contains several classic musical numbers (i.e. "Oh, better far to live and die" and "I am the very model of a modern major general.") that continue to thrill audiences!
The Needham Channel received two versions of the final NHS performance from this past March, so we decided to create a special production from those two videos.  Special thanks to Kate Findlen for providing both copies to us!