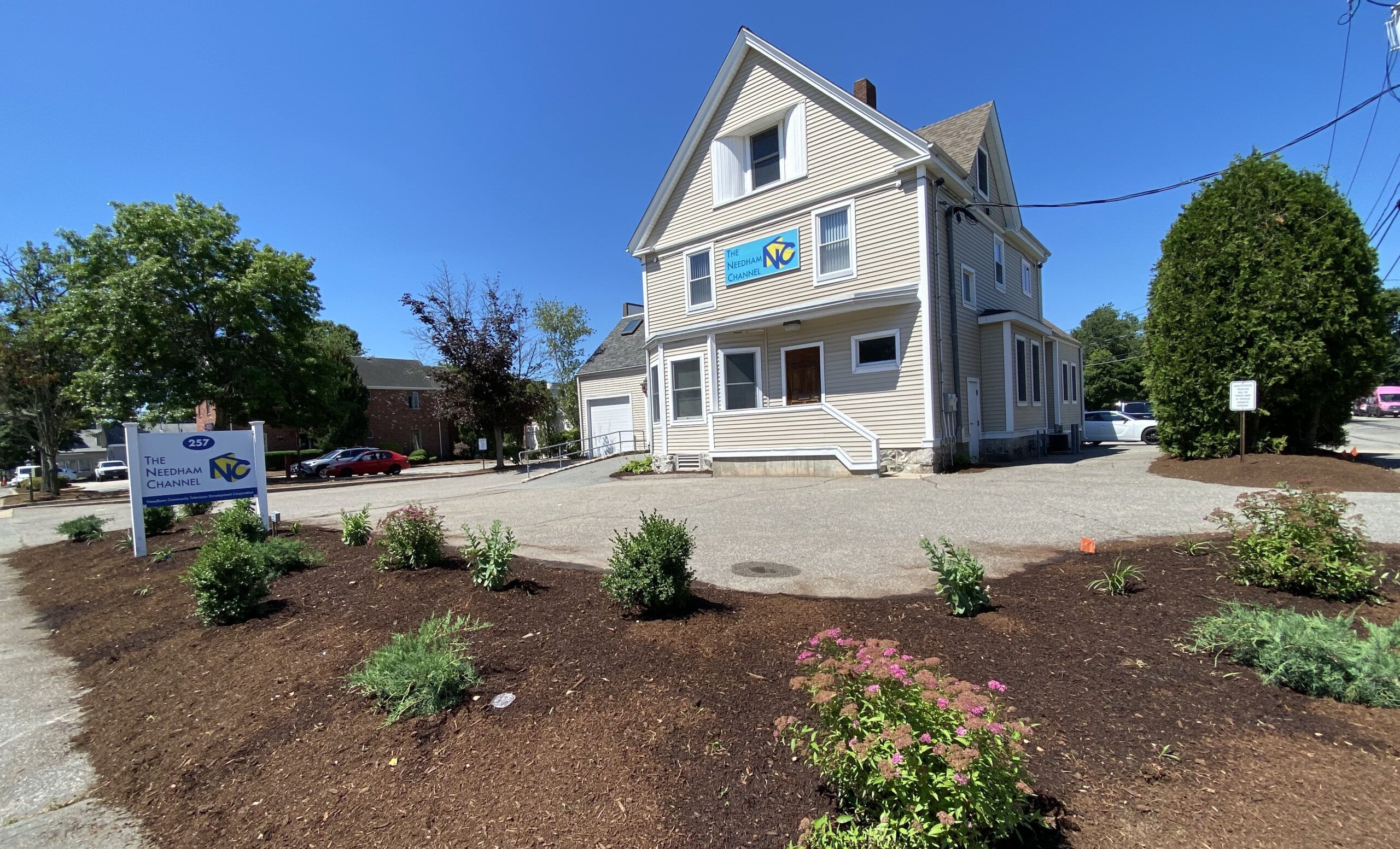 The Needham Community Television Development Corporation (NCTDC)
, is a 501(c)3, not for profit organization. We provide public access, educational and governmental programming through The Needham Channel for calbe television subscribers in the town of Needham, Massachusetts. We welcome feedback from the community on all of our services from our television channels to our offerings online. If you have any questions, comments or suggestions, please feel free to contact us by phone at
(781) 449-6964 x7
or via email at
admin@needhamchannel.org
.
Brief History
The NCTDC was incorporated in 1986 by the Town of Needham to augment community and public access programming through Continental Cablevision. In March of 1987, we launched our flagship program, The Needham Cable News, a live weekly newscast that has become a local tradition over the past three and a half decades, although the title has since been changed slightly to become the
Needham Channel News
. After a series of cable company mergers and acquisitions, the NCTDC took over full management of the local programming operations at the Needham Channel, and have grown the organization over the last two decades. We have expanded operations from a single channel in 2002 to four full-time channels (public, education, municipal and HD) being transmitted by the Town's three cable television subscribers. We also offer programming for streaming on our website, and through a free Roku app. At the end of 2022 we also launched a new online news service,
Needham Local.
Mission
The health and vitality of a community – socially and politically – depends on the citizens having access to information and being able to make their voices heard. The Needham Channel provides both in a way that traditional media outlets cannot do. The Needham Channel provides public access, educational and governmental cable television programming to the Needham community.
Members and Officers
Michael Greis
, President
Bill Dermody
, Vice President
Peter Hess
, Treasurer
Richard Dollase
, Clerk
Vipul Bhushan
Mike Fraini
Arnold Goldstein
Daniel Schwartz
Jonathan Tamkin