January 2021 Production Report: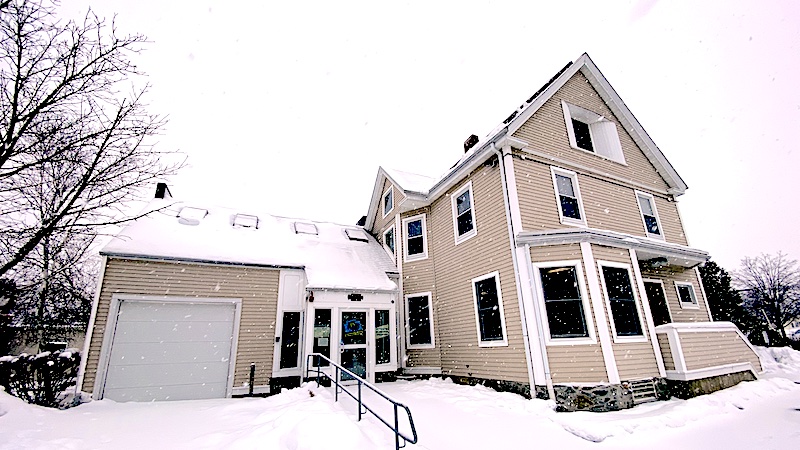 At this point, we are getting close to a year of the pandemic "shrink"–that steep drop in productions due to the onset of COVID-19 and the "temporary" closure of our studio to the public. I am so glad. There is actually a lot going on this month that is not properly reflected by numbers alone, and the statistical drop hangs heavy over these reports. As 2021 begins, it is
definitely
time to rebuild!
One of the first things to strike me about this month's report is that, yes, the number of productions is still down. Not surprising. Winter sports have been intermittent, and we still haven't resumed carrying the First Baptist Church services among other factors. However, we DID kick off the year with a new collaboration with the Needham History Center and Museum. Three of their recent lectures were able to be covered, thanks to them being held on Zoom. They are wonderful and fascinating lectures, and while they are no longer being shown on our channels, you can check them out at the
Needham History Center website.
We also put out a short feature on the upcoming
2021 Town Election.
Municipal Producer Yuxiao Yuan did a wonderful job compiling the information.
We
did
get a slight bounce upward in production levels from December from 18 productions to 20, but that is to be expected, and I would like to see that trend continue over the next month before I get too excited about a comeback. In terms of program diversity, we stuck pretty closely to the genres that have gotten us through the pandemic so far: News and Municipal Meetings.
Where we really started having a lot of fun this month was with our Social Media. We got huge bumps on Instagram and Facebook this month–welcome to our new followers! This was largely due to our highlighting a statement made by Needham Superintendent of Schools, Dr. Daniel Gutekanst. His comments about the pandemic during a recent school committee meeting struck us as being forthright and meaningful. When we posted them, it seemed to resonate with a lot of our followers, as well.
On YouTube,
a 2013 video that news anchor Arnold Goldstein put together tracking the history of radio
also garnered a slew of views. It is currently the third most watched video we have on the internet, and is closing in on the all-time number two video of ours. You can find out more about this past month's productions by clicking on the picture above.