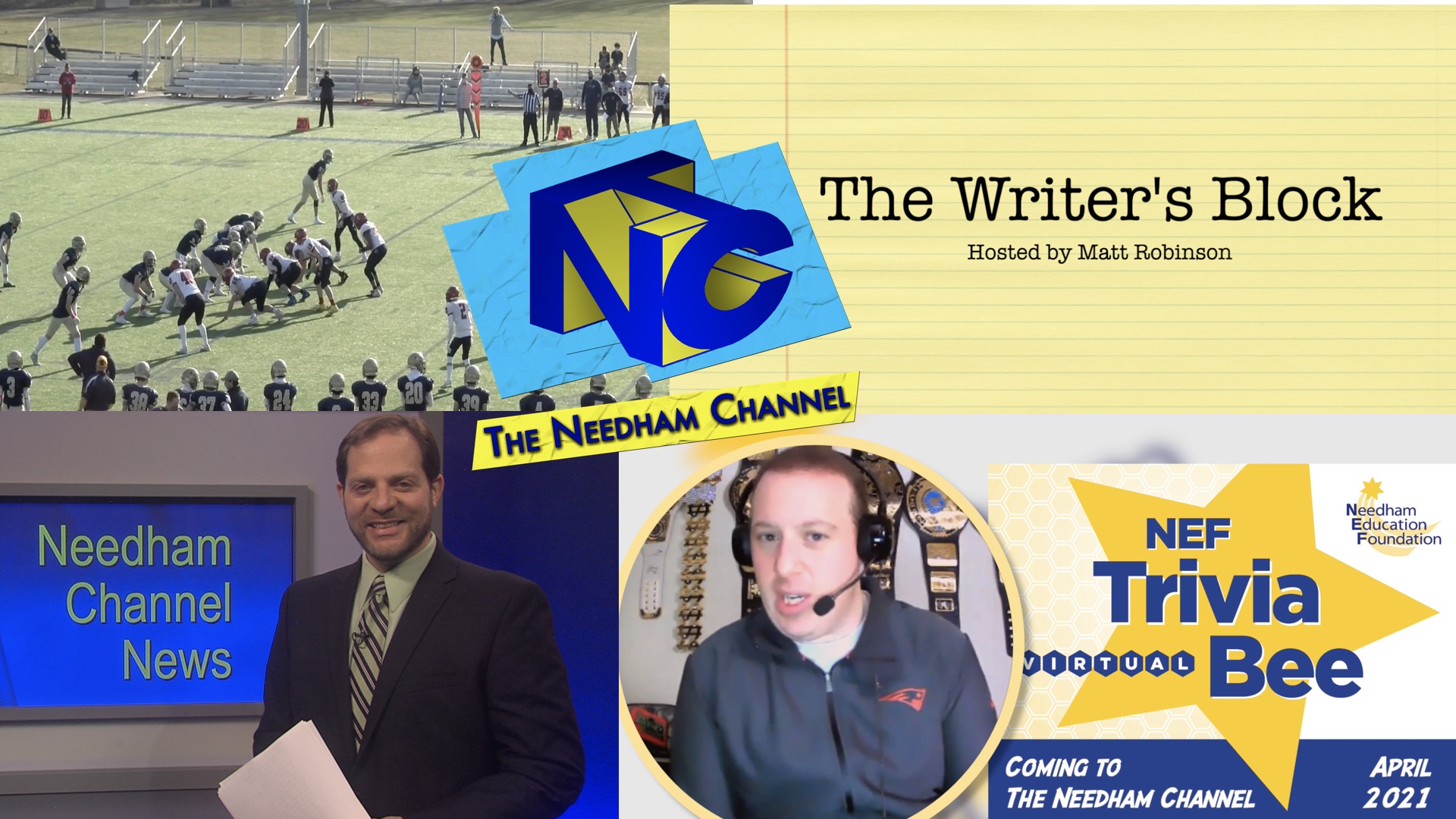 On Thursday, April 1st, 2021, The Needham Channel will debut a block of new and live programming from 5 until 9:30pm. It all starts with the live football game between the Needham Rockets and the Natick RedHawks at 5. That will be followed by the latest edition of the Needham Channel News, the newest episode of "The Writer's Block," hosted by Matt Robinson and joined by guest Sharon Singer Salinger, and concludes with the debut of the Needham Education Trivia Bee, hosted by TNc Alum Mike "Sarge" Riley.
You can see the full night of programming on our HD Channel (Channel 2129 on Verizon) or our Community Channel. (Channel 9 on Comcast, 29 on Verizon and 15 on RCN) It will also be streamed right here on needhamchannel.org.
Here is the full schedule for Thursday, April 1st:
5:00pm Needham Football vs. Natick, LIVE
7:30pm Needham Channel News
8:00pm The Writer's Block
8:30pm Needham Education Foundation Trivia Bee 2021

Note: The Needham Channel News will also air at 9:30pm, so if the Needham-Natick Football game goes over its scheduled time block, the debut of the newscast will be in the 9:30pm time slot.