May 2021 Production Report: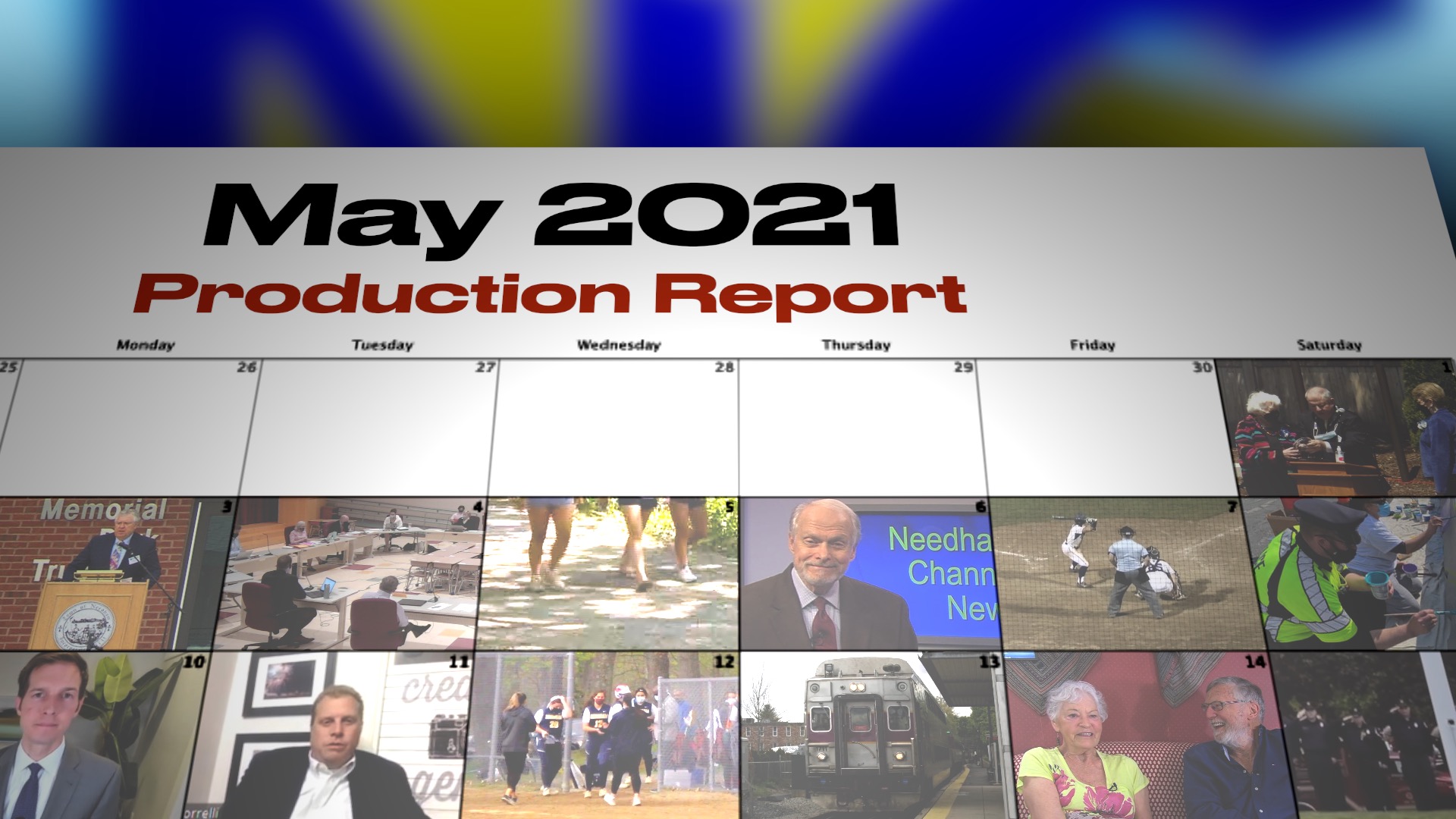 In May, we seemed to be stuck in a more tentative state of mind. The changes in COVID restrictions, the "will-they-or-won't-they" nature of spring sports, and a slew of other factors kept us guessing and made a bit of a mess of our typical metrics. Likely because it seems we turned a corner with the pandemic, people have been paying a little less attention to our local television offerings–either that or they just started to attend to them in person! But while viewership was down slightly by our count, the types of productions we were involved in were as vital as ever. Town Meeting loomed large on the early part of our month, and the town did a fantastic job of pulling that together. We were able to share the latest meeting of the Needham Area Immigration Justice task force. And we did get a great number of games in as part of our Rockets sports coverage–so not too shabby a month!
We did have a little bit of difficulty with our Volleyball coverage–spotty cell phone coverage from the high school "A" Gym disrupted our live signal on both occasions when we attempted it. A bit frustrating to be sure, but the boys and our viewers took it in stride, and our coverage of the events were a lot of fun–we are looking forward to our run in the post-season!
And what a difference a year makes–in May 2020, we had slowed to a near stop. While our production levels are not quite back to our pre-pandemic levels, a sharp upward trend is keeping us energized and enthusiastic heading into summer.
You can find out more about this past month's productions and find out how well our social media is landing by clicking on the picture above.