November 2021 Production Report: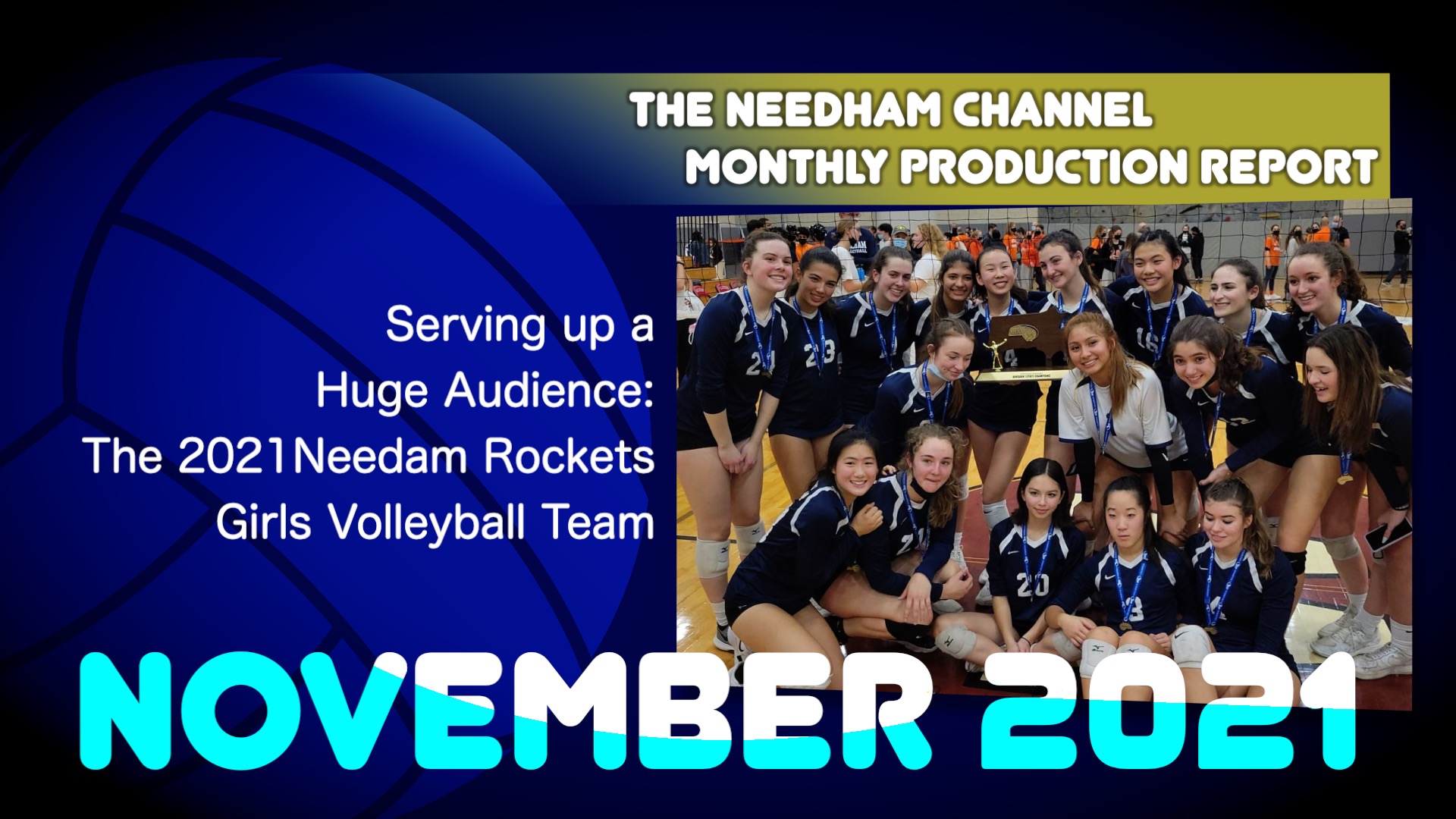 Sports always play an important role in what we do at the Needham Channel. Our high school athletes are the source of some of our most popular programs. The spectacular run of the girls volleyball team drove a lot of people to seek us out both online and on TV.
While they may have dominated our coverage, though, we had ourselves a pretty strong month. With 35 productions hitting the air, we had our busiest month all year, with programs that ran from municipal meetings, to specials programs, to public access series providing new episodes. This contributed to our now familiar "post-pandemic-year-bump", and even though operations are still not back to normal, this was our second best November production-month in the last five years (2019 still takes the top seat, there!).
In addition to outstanding sports coverage, we also saw a lot of traction for our League of Women Voters Coverage and our own interviews with the candidates for Select Board. Check out how we did both on TV and online in this month's production report!