March 2022 Production Report: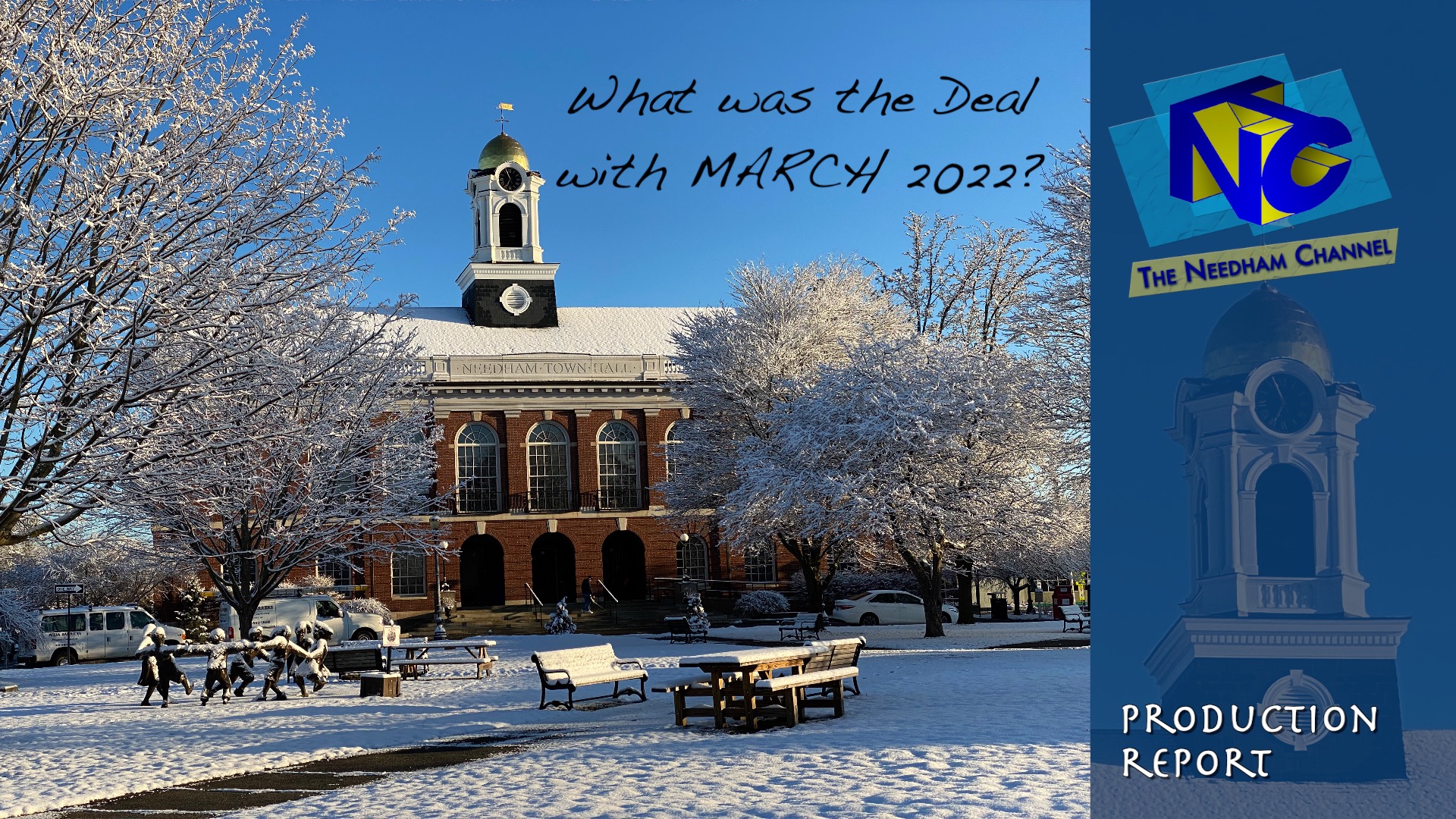 You would be forgiven for calling March an unusually crazy month. From wacky weather to power outages, we have seen and endured a lot at the Needham Channel. Add to that a super busy schedule, and we are still trying to hold our heads above water almost halfway through April! Not that we are complaining! We
like
to keep active, and there was a lot keeping us plugged in to Needham. We witnessed a lot of civic and public affairs events, reconnected with Green Needham, and expanded our live coverage into the Needham High School "A" Gym this month. Thanks to our expanded municipal meeting coverage, we clocked more hours of programming then anytime in the last decade (Thank you, Planning Board!).
We had hundreds of views for our live and new programming, both online and on-air. Sure it might not sound like much, but in public access circles for a town this size, that is a good showing! But that is a reflection of this community as much as it is on our efforts. We wouldn't produce as much as we do unless you were out there, looking for it! So thank you for a wild and wooly month. Click on the image above to get all the stats on the month that was, and stay tuned for more in the month ahead!