June 2022 Production Report: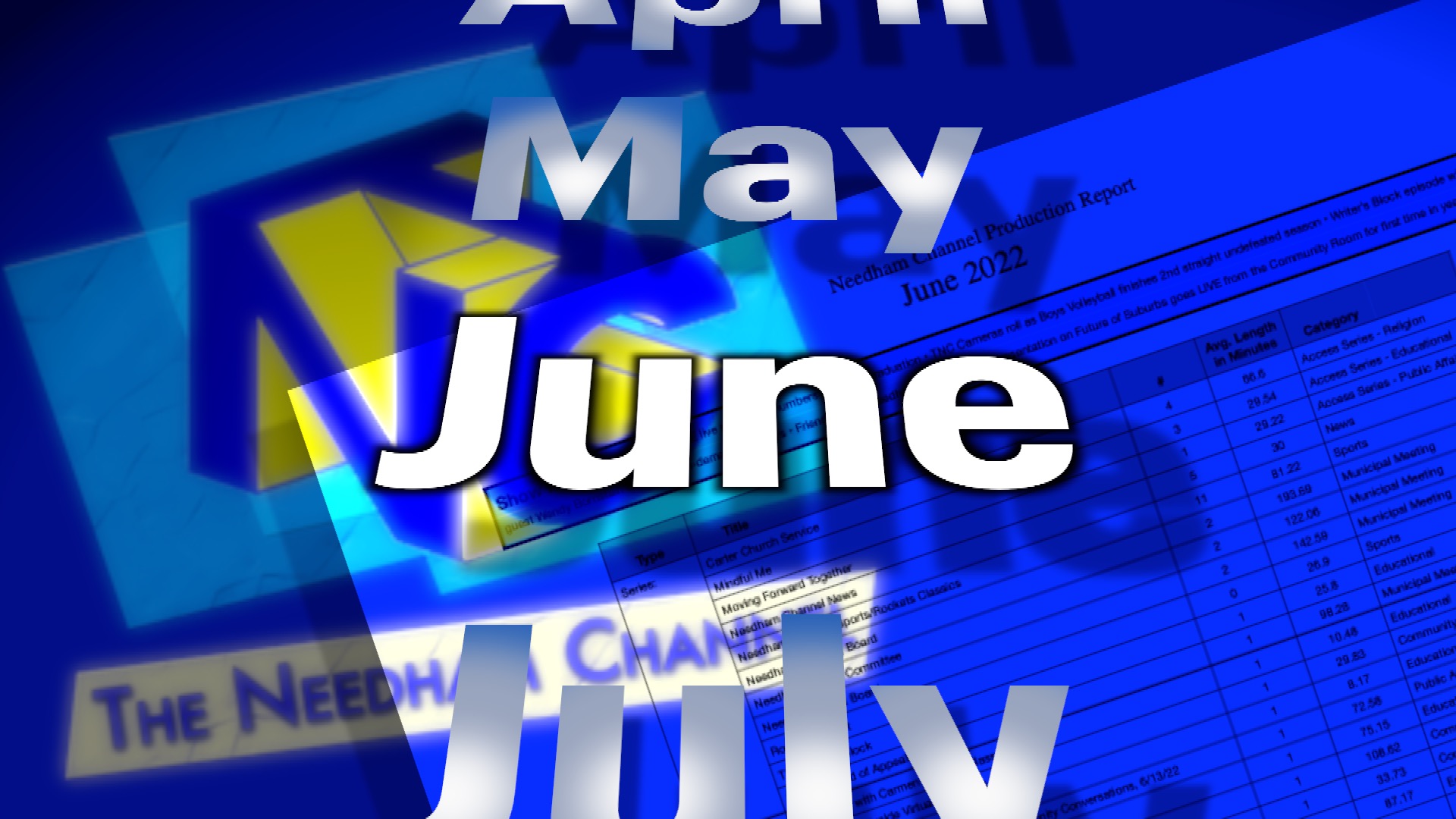 June is one of those months where traditionally people try to fit a million things in before everyone goes off for the summer. So, it probably should come as no surprise that we had one of our busiest months in a while this past year. Still, we had FORTY productions that we debuted last month. That's pretty good! Forget the pandemic, we hadn't seen numbers like that since 2018. It's been a moment!
We had our biggest bump right at the very beginning of the month. The Needham High School Graduation Ceremony has always been a pretty big draw. The last two years we have been providing live coverage, and the audience is beginning to build. We had people streaming from all over, including across the pond in England. The Needham Channel is going international. I like the sound of that!
Of course, keeping up with the Boys Volleyball team as they made their way through the MIAA tournament was a big boon, too. Our social media report is full of our coverage as it made its way through your phone feeds.
You can read all about our month by clicking on the window above. Enjoy!