July 2022 Production Report: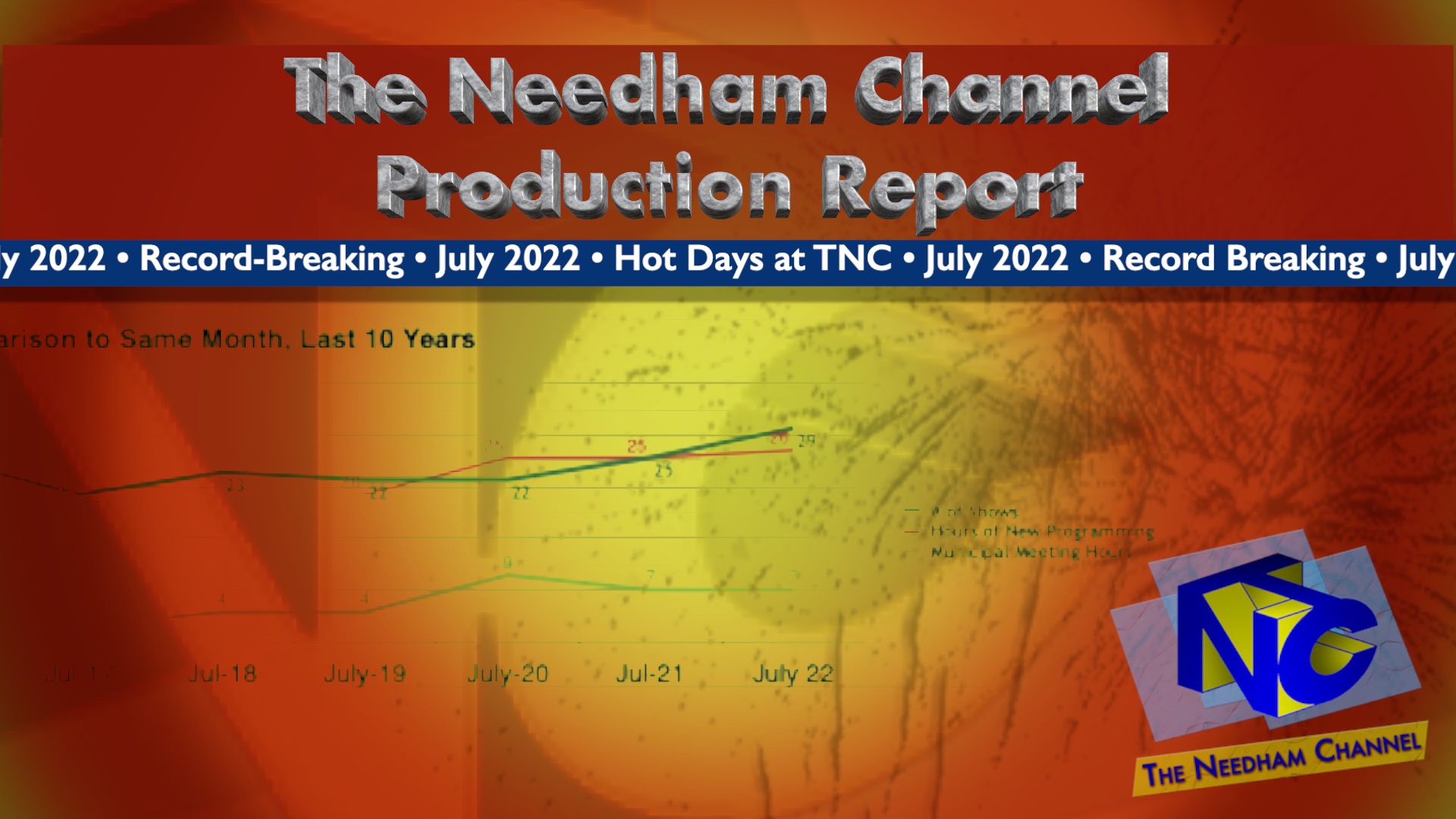 I won't lie. I was slightly underwhelmed when I started pulling together the data for this month's production report. Our staff was going out full steam, and we were putting out new specials several times a week, so when I tallied the month's programs and came up with a total of 29, I was sure I had missed a couple somewhere. For the last few months, we had been operating at such a fast pace that we were debuting a minimum of one new episode a day–and here we fell two shows short of that metric. What had gone wrong?
It wasn't until I looked at the report from July 2021 that I started to get a better understanding of where we stood. On the positive side, we have "Mindful Me", a series we didn't have last year, and which had three new episodes in July. We also added Planning Board coverage, and they held two meetings during July, when most boards are meeting on a reduced summer schedule. Working against us, the Zoning Board cancelled their July meeting, we had fewer sports shoots, and even one fewer newscast, due to the way the calendar fell this year. Then I looked at our traditional July track record, and I realized we did not do so badly after all. We had THIRTEEN special programs debut–almost doubling our stat from the year before. Oh, and that number 29 that sent me looking for answers? It turns out that represents the highest productivity level for July in over a decade. Summer may be a slower time of year for productions, but we certainly were generating more than ever.
Of course the 4th of July festivities were the darling of the month. Social media and our viewership numbers confirmed that Independence Day IS Needham in July, and that is the way we like it. If it was red, white and blue–you watched it, and we are grateful to you for doing so.
You can check out all the details in the report above. Just click on the image!