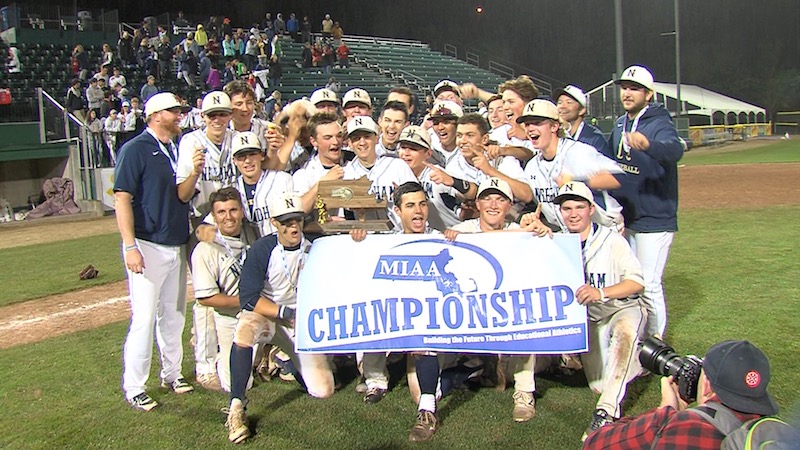 The Needham High School Baseball team won its first ever state championship Saturday night, with an amazing comeback over Saint Peter-Marian and you can see it for the first time Monday night at 9 on our Community Channel!
The Rockets came back from a 5-0 deficit (5-1 in the final inning) to tie it and send the Division 1 title game to extra innings, then scoring another run in the 8th and holding on for the 6-5 victory.
The Community Channel can be seen on Comcast Channel 9, RCN Channel 15 and Verizon Fios Channel 29.
You can also see the game Tuesday night at 10 on our Education Channel, which is Channel 31 on Verizon Fios, Channel 8 on Comcast and Channel 3 on RCN.
The Needham Channel Sports Twitter feed has also been busy posting extra content, including postgame comments, the call of the final out, as well as the celebration back in Needham. You can see all of that extra content here.