What better time than summer to engage in a little bit of nostalgia. The weather is hot, the town shuts down for a couple of months, and all seems geared toward reflection. That's why we were so excited when our friend Judy Shapiro got in touch with us. Judy is the producer and host of Inside Talk, a program that ran on the Needham Channel from 1988 until 2015.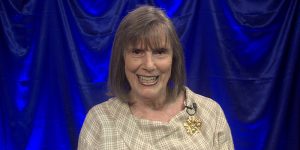 She had heard recently of the passing of one of her previous guests. Rebecca Parris was well known in music circles, and was a world renowned performer–especially in the jazz world. It was a real boon for Judy to line her up for her program, and it stuck in her mind as one of her favorites. She asked us if we would be willing to share the program with Needham once again, and we jumped at the opportunity.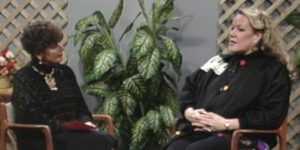 It was fun to see the program once again, and to marvel at how much has changed in what is close to a quarter century ago. Tune in Thursday night at 8:30pm on our Community Channel to see it for yourself and remember an incredible local performer. The show will air all month on Verizon Channel 29, Comcast Channel 9 and RCN Channel 15.