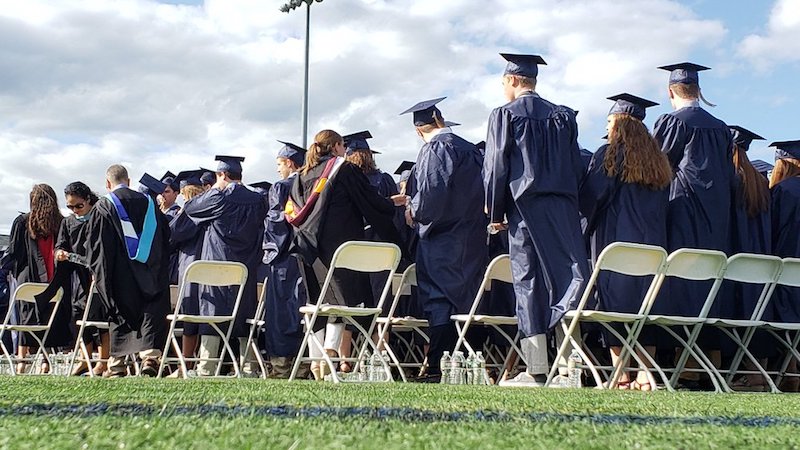 The Class of 2019 received their diplomas on a sunny, but windy evening on Monday, June 3rd and you can relieve it in HD for the first time on Tuesday night!
Exclusively for Verizon Fios subscribers, you can watch the HD premiere on Tuesday night at 7 on our TNC HD Channel, which is Channel 2129. It will also air Wednesday at 8:30pm on HD.
The event will also be rebroadcast on our SD Channels as well, with Tuesday's 7pm airing shared by our Community Channel (Channel 9 on Comcast, 15 on RCN and 29 on Verizon), as well as an 8:30pm airing on our Education Channel (Channel 8 on Comcast, 3 on RCN and 31 on Verizon).
The Community Channel also shares an 8:30pm Wednesday airing with the HD Channel, while the Graduation will air twice that day on the Education Channel, at 9:30am and 4:30pm.
In addition, watch out for an online version, to be streaming here on needhamchannel.org in the near future.