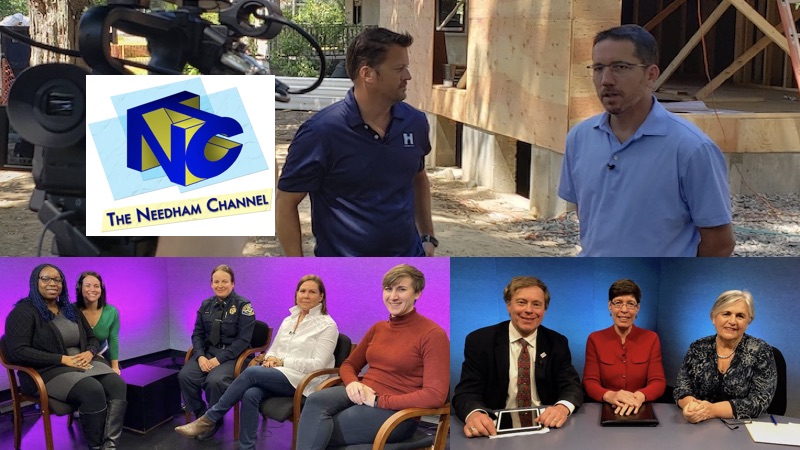 This Thursday night, it's a Needham Channel debut special as three new episodes debut in and around our live newscast! You can see all four shows on our Community (Comcast Channel 9, RCN Channel 15 and Verizon Fios Channel 29) and HD (Verizon only Channel 2129) Channels.
First at 7pm, Roxanne Taylor hosts a new episode of "Preventing Domestic Violence in Needham," joined by three members of the Domestic Violence Action Committee, Lt. Belinda Carroll, Deb Jacob and Lauren Montanaro. They will be discussing a special book club to be held on January 29th at the Needham Public Library on the book "No Visible Bruises."
At 7:30pm, you can see our regularly scheduled newscast, followed at 8pm by the second installment in the series "What's My House Worth: Project Highland." Rob Ticktin and Ryan McDonnell will take you once again to 1102 Highland Avenue to see what's been down so far in their renovation of this historic property.
Then at 8:30pm, State Representative Denise Garlick is back with another installment of her brand new series "From Home to the Dome." The topic of this episode is the 2050 Roadmap to a Clean and Thriving Commonwealth and her guests are Representative Joan Meschino and Michael Greis.