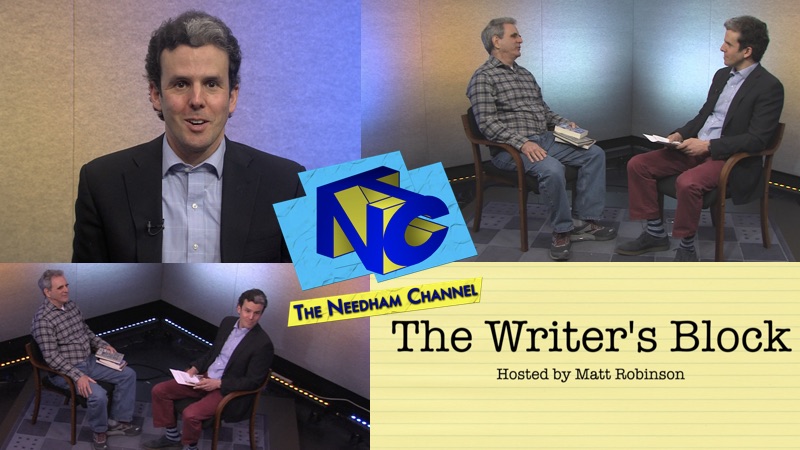 On Wednesday night, November 4th, 2020, tune to The Needham Channel for the debut of a brand new series called "The Writer's Block!" The new show is hosted by writer and author Matt Robinson, who is also a Needham resident.
The show will focus on writing in its many forms and talking with many different kinds of writers. In this pilot episode, Matt spoke with novelist Dave Zeltserman, also a Needham resident, all about how to get published. You can see it for the first time at 7pm on our Community and HD Channels, as well as our live stream here at needhamchannel.org
Note: This first episode was shot pre-Covid times, which is why you'll see Matt and Dave in our TNC studio. New episodes for "The Writer's Block" in the near future will be recorded via Zoom.
For more on Matt Robinson, check out his webpage: TheRobinsonReporter.com.