October 2020: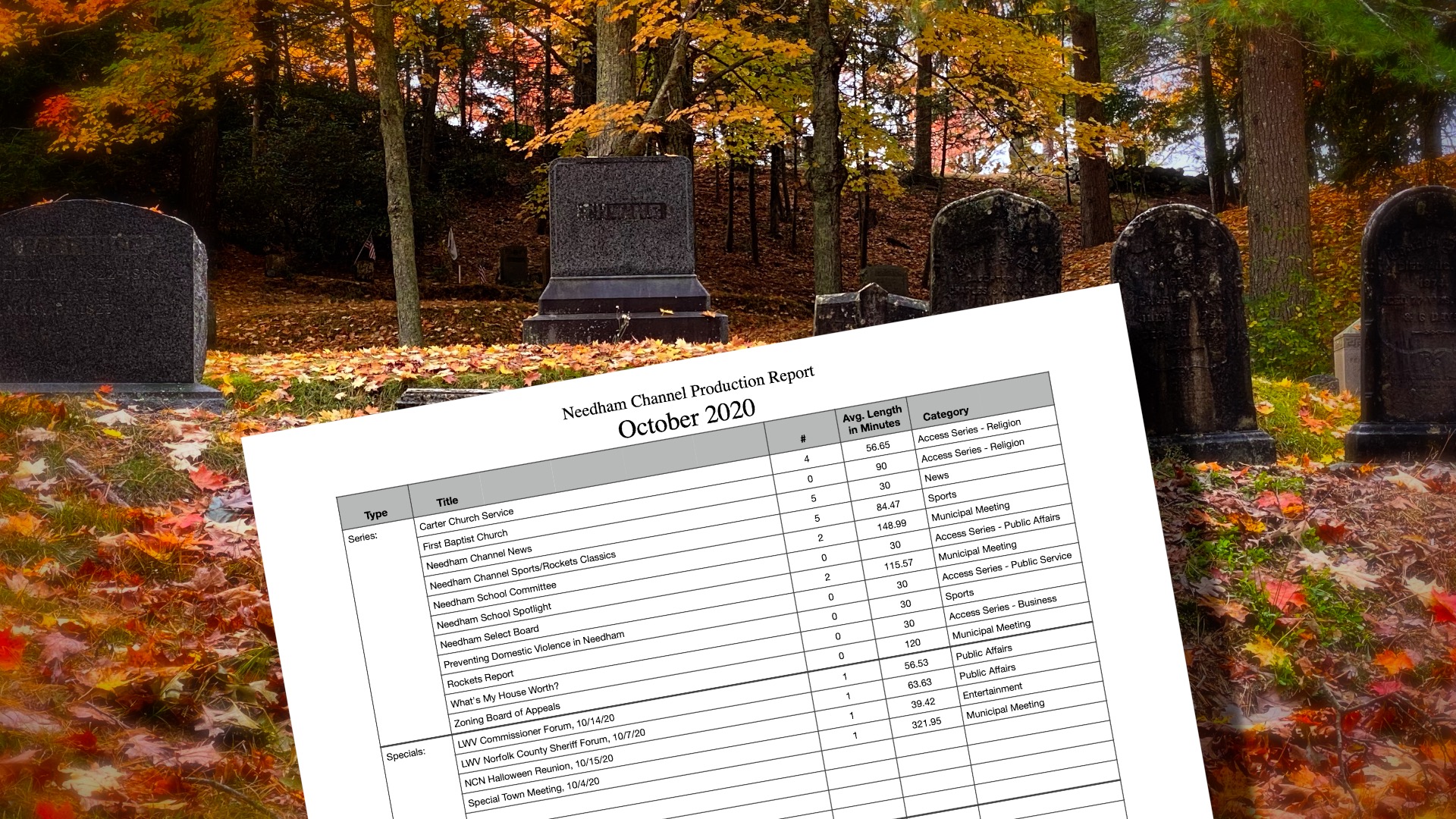 OK, I'll admit it. Sometimes hunting for something to talk about with our Production Reports is a bit…grave? You'll have to forgive me for having a little fun with it where I can. Fewer productions, the ubiquitous Zoom sessions, it kind of lends itself to a sameness from month to month.
But this month does have its unique and wonderful moments. We had an
almost
flawless month on all four of our channels. If it weren't for an early flaw in our LIVE signal at Town Meeting, and an outage which occured on our Education channel, THAT would have been our headline.
As always, we had some wonderful collaboration with the Needham League of Women Voters, who brought us insightful and comprehensive coverage of the contested races in advance of this November's election. We had a lot of fun with our news anchors as we crafted a Halloween treat. And we brought our Instagram account back from the dead–see our Social Media Report for more details.
Check out our full report by clicking on the picture above.