September 2021 Production Report: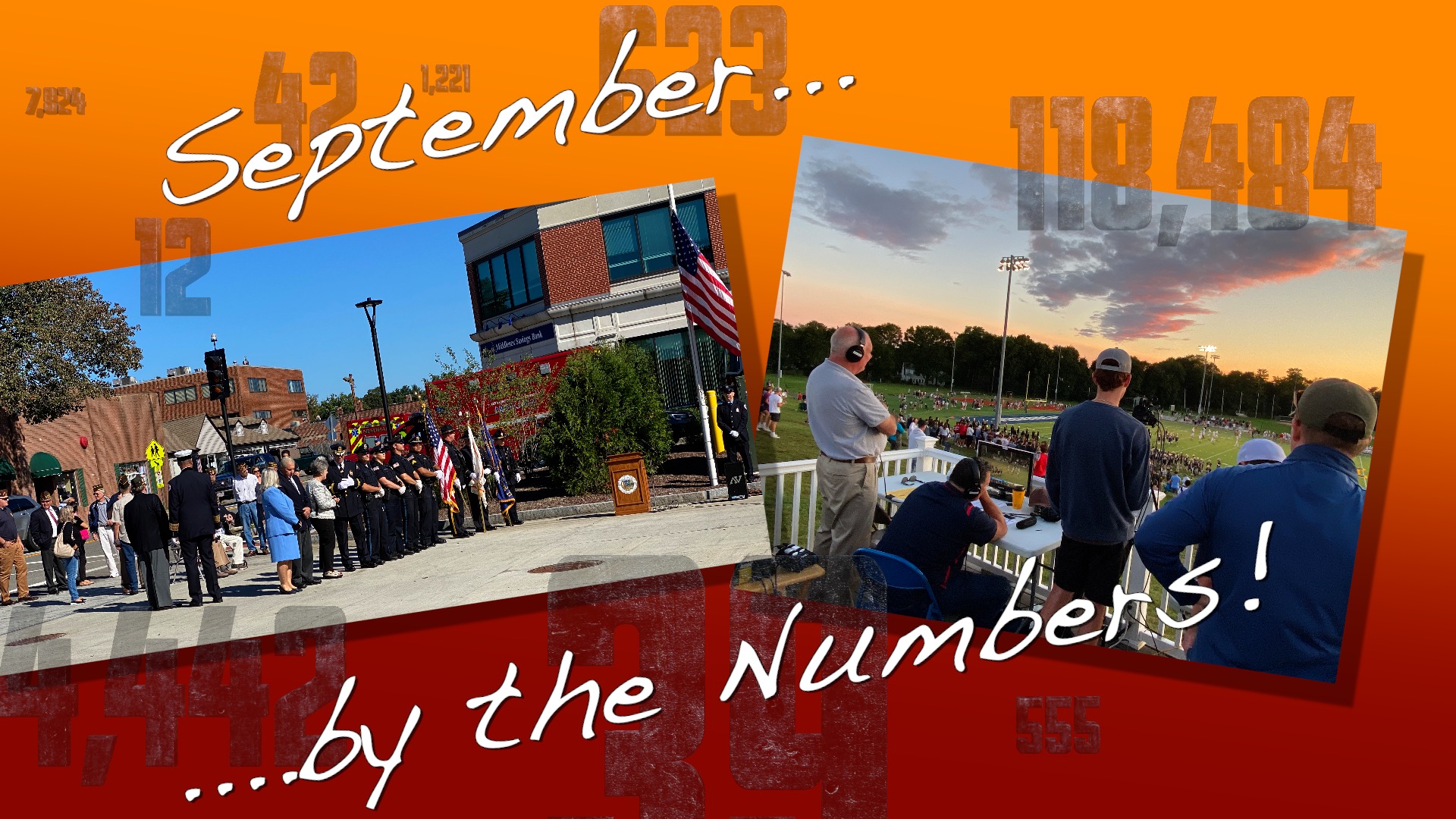 Is there a better time to be in Needham than the beginning of fall? There is such a sense of renewal. A new school year starts, the town wakes up from its summer siesta refreshed and ready to tackle (sometimes literally) new projects and initiatives. As the town buckled down and got to work, so did we at the Needham Channel. While we didn't have a summer lull (who has time?), this September we moved our work back out into the community with game coverage, municipal meetings, and documenting community events.
We really hit the ground running, doubling our number of finished programs from the month of August. After the statistical anomoly that was 2020, being back up to a more typical production load felt good. We stretched our legs with a robust amount of added sports without taking away from our other productions. We even got a new in-studio shoot in (which you will see starting this October).
You can check out our full production report, including insights into our online activities, by clicking on the picture above!