December 2021: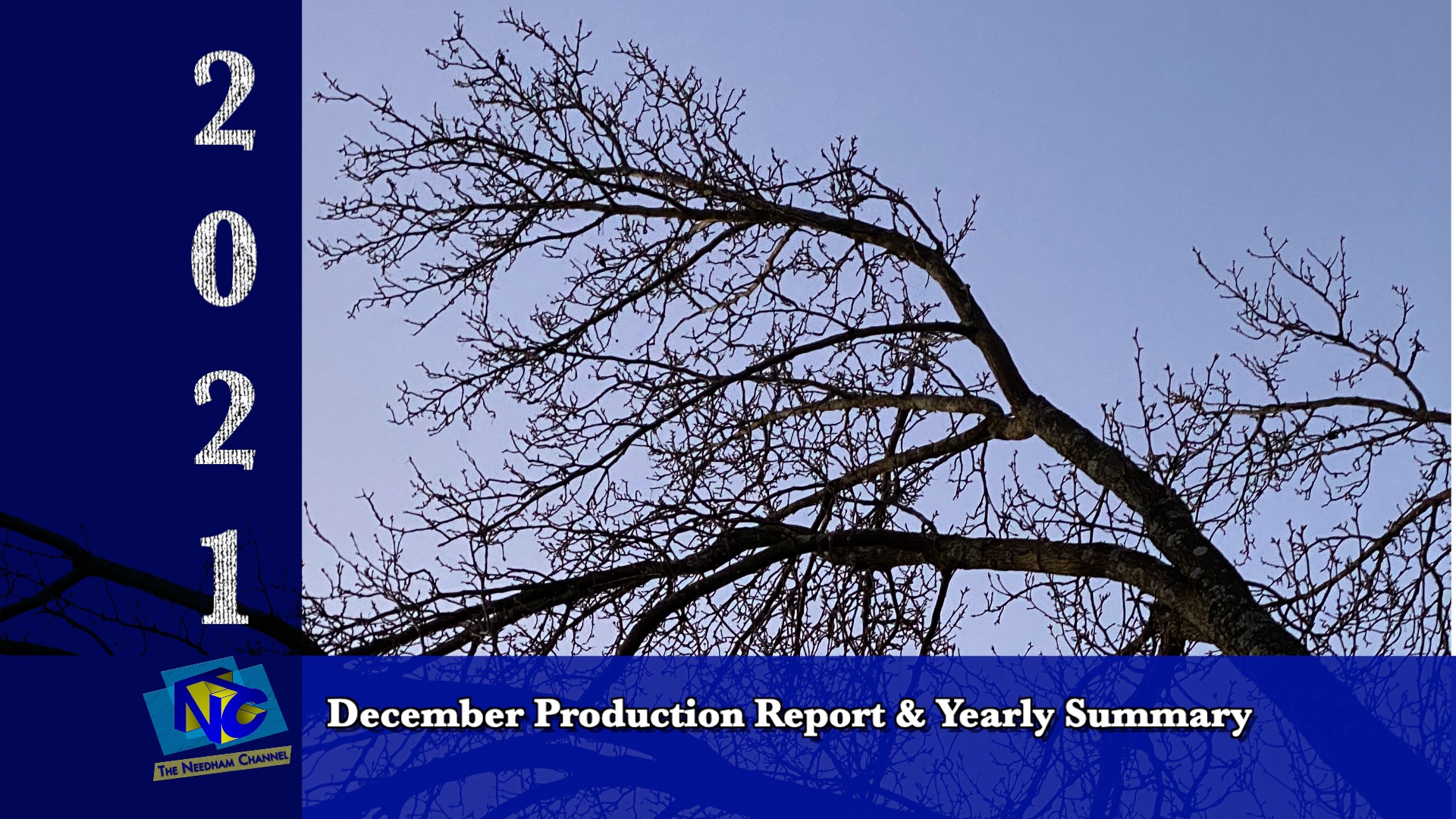 2021 Yearly Production Report and Social Media Summary
I call 2021 "The Year of the Bounce". After the onslaught of the pandemic, everything seemed to come to a halt. Our operations were down to essential functions and 2020 was down and out for the count. But, like cutting back a tree or shrub, one year's brutal act creates room for new growth, and we have been seeing a lot of that at the Needham Channel over the last 12 months. So, while we are not back to normal by any stretch of the imagination, we are much better off that we were a year ago. And the foundation has been laid to allow for new and exciting initiatives, both on air and online, that will serve the Needham Community well.
So before (and lest) we forget the year that was, take a moment to reflect on 2021, as seen through the work done here at the Needham Channel by our staff, our volunteers and your neighbors!
To all of them I wish a Happy New Year!"
You can find out more about this past month or year's productions by clicking on the picture and link above.