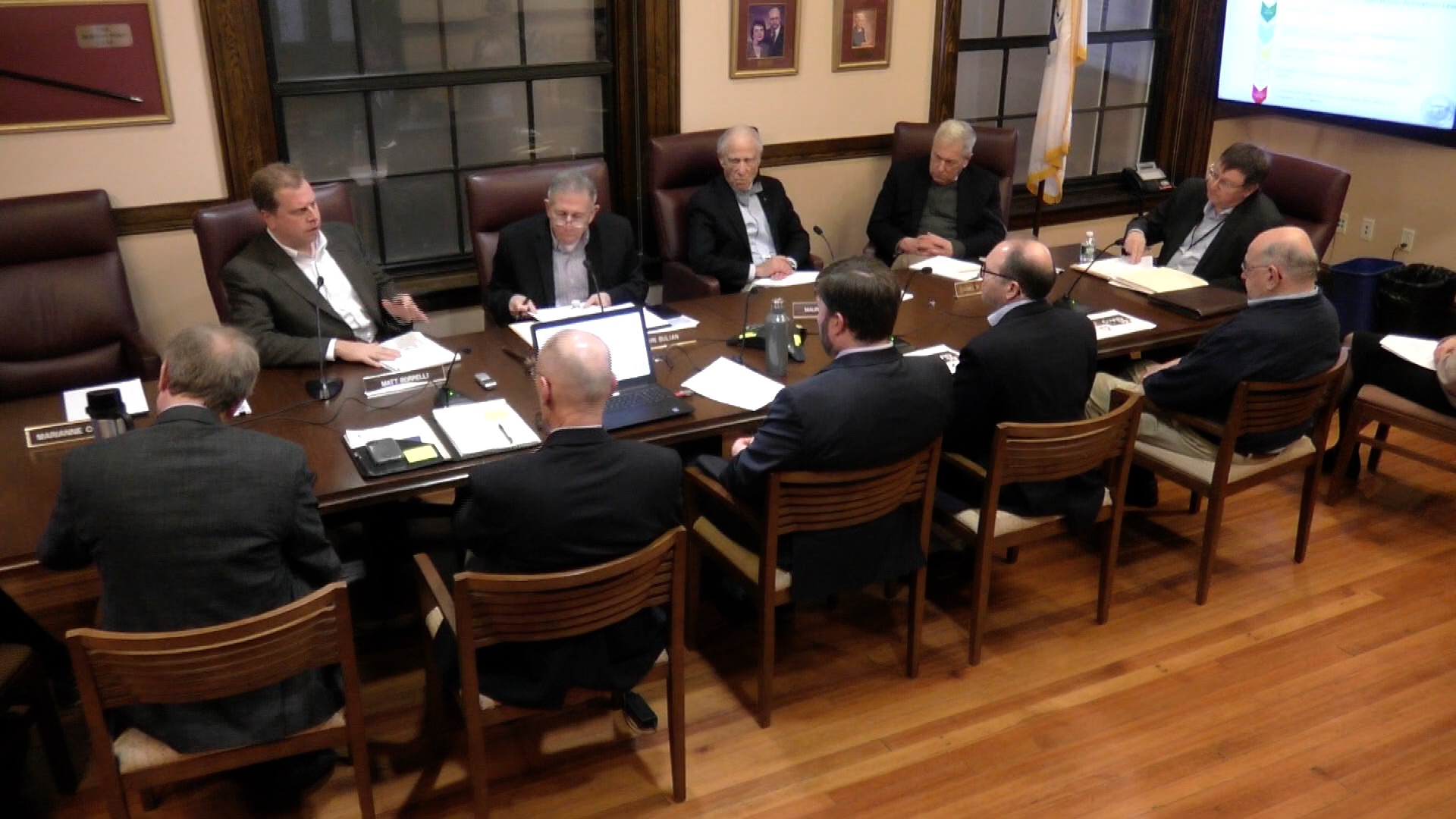 The next meeting of the Needham Select Board will be on Friday, March 27th at 3pm. The meeting will be held online through a Zoom Cloud meeting, meaning that this will be their first meeting where everyone is calling in from a remote location.
Anyone can view the meeting either by phone, computer or tablet by entering meeting ID number 456-787-317 on www.zoom.us, or you can also watch the meeting LIVE on the Needham Channel. We will be providing coverage on both our Municipal Channel (Comcast 99, RCN 13, Verizon 30) and our HD Channel (Verizon 2129). You can also watch the HD stream on the main page of this Needham Channel website.
The agenda for tomorrow's meeting is as follows:
1) COVID-19 Update
2) Consider Delaying the Annual Town Election
3) Consider Delaying the Annual Town Meeting
4) Annual Town Meeting Warrant
5) Discuss Date for Fall Town Meeting
As more town meetings are being held in a virtual environment, stay tuned to the Needham Channel as we work to bring you the latest in town news.