September 2020: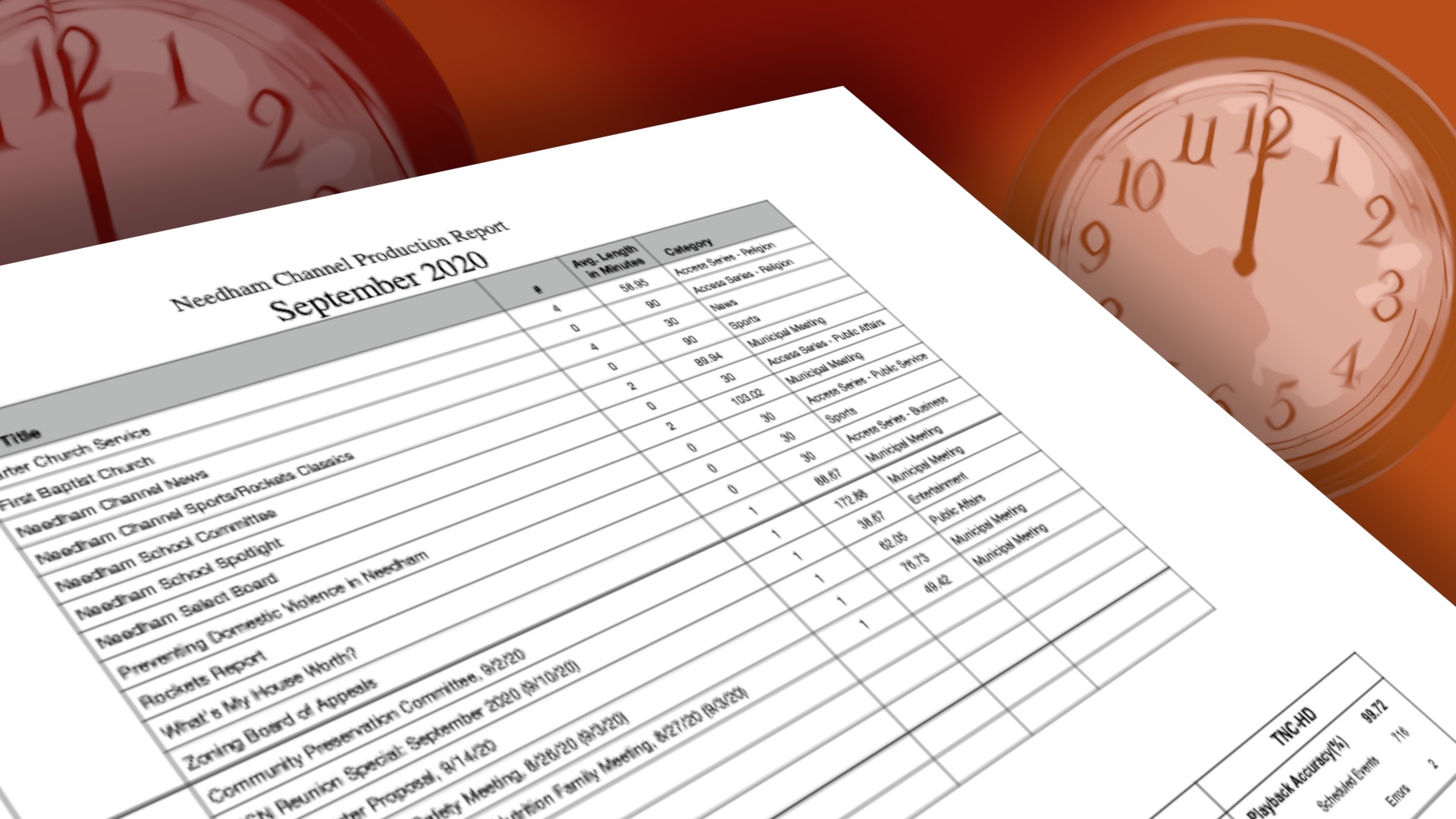 It seems like a whirlwind–we are already halfway through October and catapulting right toward the end of the year. With the pandemic still a constant presence in our lives, in many ways it feels as if 2020 was the year that wasn't. Still, lots of activity picked up as the leaves started falling down.
On the surface, we had a slow month here at the Needham Channel. Our regular series remain limited to a handful of worship services, municipal meetings and our newscast. However, we were also able to share a number of meetings in preparation for the beginning of the school year, others preparing for town meeting and even a reunion of our news anchors, who are all waiting in the wings to come back to TNC!
Our number of productions have held steady at 18, although the duration of the programs have begun to drop off as calendars got filled, and days get shorter. Our programming in general leans toward our municipal coverage, with meetings filling almost twice as much airtime as usual. The accuracy of our air schedules were exceptional, ranging between 99 and 100 percent.
Looking at how this year stacks up agains previous years, it is not surprising that production is way down. We have felt the impact of the delay of the school sports calendar, and the closure of our studio still weighs heavily on our volunteer activities and typical in-studio programs. Our social media efforts are our highlight of the month. with strong performances by our news stories–especially the report of one of our interns, showing the measures put in place at the high school this fall. She racked up close to 2,000 views in just a week, and had favorable reviews for her efforts.
Check out our full report by clicking on the picture above!