November 2020: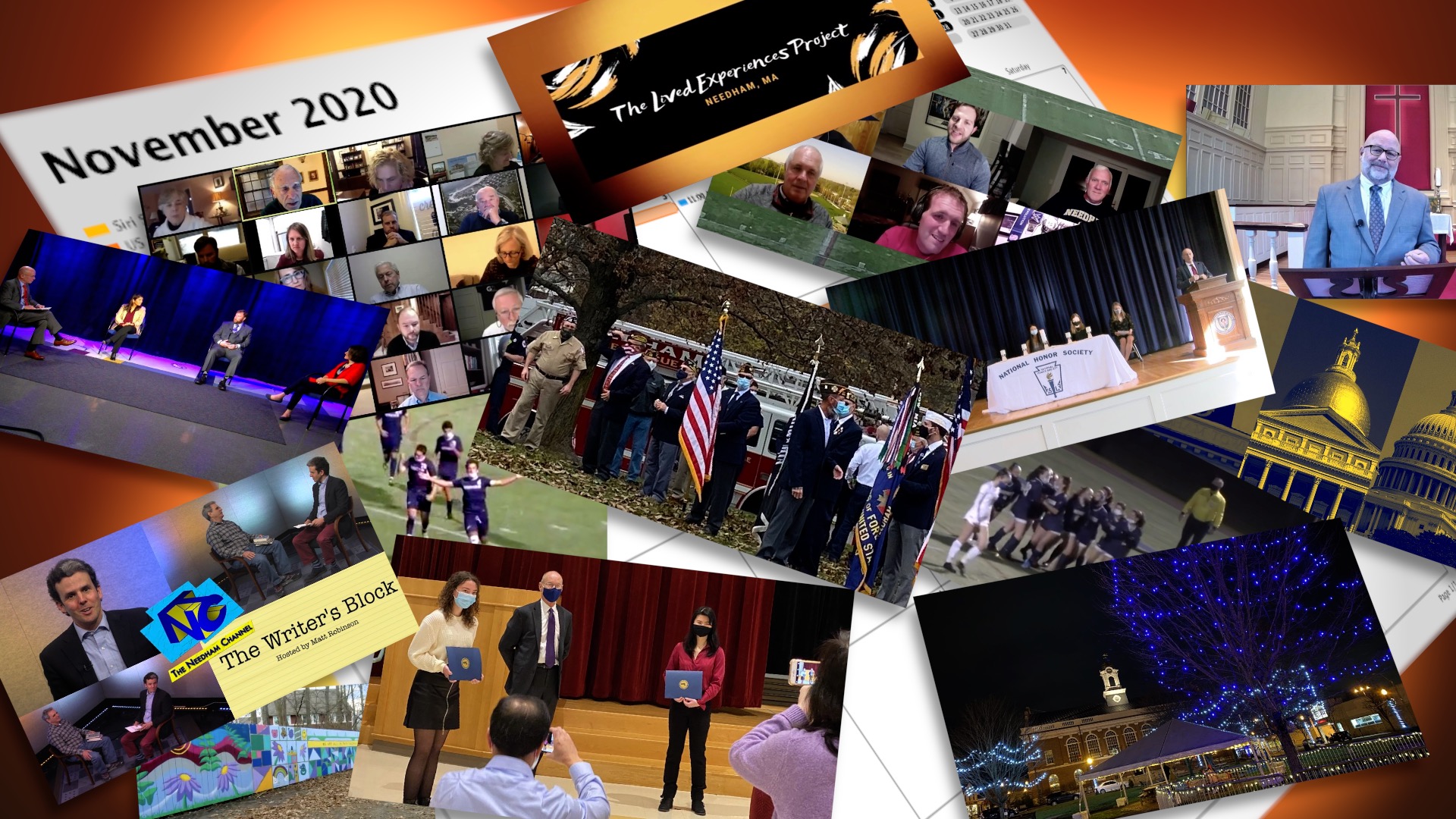 Even as we prepare to wish a not-so-fond farewell to 2020, we are taking a moment to look back at the month of November. Overall–not so bad all things considered. While our production levels are still down overall (Yes, Virginia, there is a pandemic…), the types of productions we saw in November were quite heartwarming and (dare I say?) inspirational.
Thanks to Needham Community Education and the League of Women Voters we were able to look at all of our forms of government in the wake of the national election and question how it is we want it to function. We had specials that addressed racial and economic equity, saw our community's resilience in honoring our vets, saw the next generation of bright minds get honored and recognized. Heck, we even got a smattering of sports in!
And speaking of our production levels, they were at their highest since the pandemic shut things down in March. So we have a lot to be grateful for this holiday season. From our staff to our volunteer producers; from the town we operate in to the people who watch our channels, follow us on social media, and care enough to comment to us when things don't run as smoothly as they should.
You can find out more about this past month by clicking on the picture above.